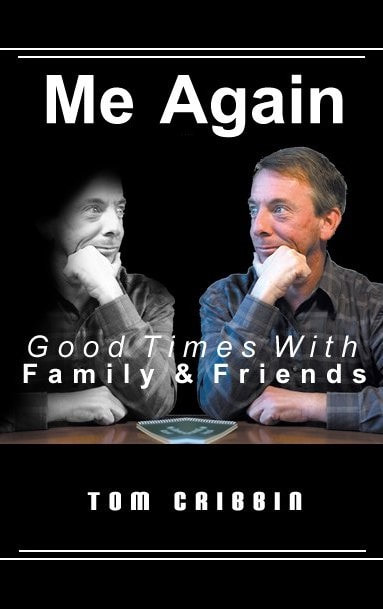 "Me Again ... Good Times With Family & Friends"
SKU:
As a result of marketing his books door-to-door for years, Tom felt comfortable in writing about UNUSUAL occurrences he had with new customers, regular readers and friends. His story telling began to take a particular edge in terms of content.
Stories and (themes) in the "ME AGAIN" book are:
Frightening Heights (Funny);
Nick Name Significance (Acceptance);
Worrisome Mom (Emotional);
Just Like "Number 4" (Inspirational);
Teary-Eyed Mom (Emotional);
Two-Bit Floyd (Humourous);
Marilyn's Baby Fat (Hiliarious);
Public Prayers (Funny);
Questionable Citizenship (Funny);
Tom, The Lost Author (Hilarious);
The Provocative T-Shirt (Humourous);
Mr. Tom (Acceptance);
Hot Chocolate Perfection (Hilarious);
People Don't Get It (Acceptance);
Maintaining School Standards (Funny);
A Doubting Professional (Acceptance);
A Pleasant Awakening (Emotional).
Tom's stories appeal to men and women alike. His books include both humourous, emotional and off-beat stories.
Order your copy today!
""Postal rates will apply.